Business Activities
We aim to be a company that is needed by society,
by constantly seeking change and create "travel"
that meets the needs of customers.
At Hankyu Travel International, with package tours from our main media sales brand "Trapics" and other brands, and personal travel from "e-very", we provide travel products from a customer perspective in order to accommodate diversifying needs, such as corporate and school group tours, counter sales at travel agencies, and the rapid increase in the number of visitors to Japan in recent years. In addition, we achieve high customer satisfaction through thorough quality control and risk management.
Media sales
In order to have our services used by as many customers as possible, we propose our products to customers through a variety of media, such as newspaper advertisements and online, as well as through our travel information magazine "Trapics Club". With our four brands, including "Trapics", we offer a rich variety of products, from overseas travel to domestic travel and day trip bus tours.
Personal travel
We provide support customers who wish to organize their travel itineraries freely as individuals, rather than as part of a group tour. For individual airline ticket and hotel arrangements or package plans, we have our "e-very" brand.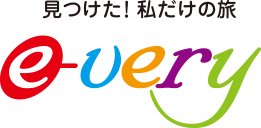 Group tours
For companies and schools, we plan, propose, and sell group tours, such as inspection tours and incentive tours, and educational tours such as school trips. We utilize the experience and knowledge we have cultivated over many years to propose tours that meet a wide variety of needs, and we have earned high praise from our customers.
Foreign tourists visiting Japan
In addition to foreign nationals visiting Japan for sightseeing, we also make travel arrangements for companies and groups visiting Japan for an inspection tour and for customers coming to Japan to attend an international conference. With our purchasing ability based on media sales track record, and our placement, by country, of dedicated representatives who are fully acquainted with customer tastes, we are able to realize a level of hospitality unique to Hankyu Travel International.
HANKYU TRAVEL INTERNATIONL CO.,LTD.
Counter sales
To customers visiting our travel agencies, we sell package tours, including third-party products, and arrange transportation tickets and hotel reservations. We have branches and reception counters dedicated to our products located along Hankyu's railway lines, which serve as contact points that connect us with our customers, and there our travel professionals will thoughtfully and carefully listen to the customer's requests.